Graphic Designs and Photo Editing
Freelance Sr. Graphic Designer with over 40 years of expertise in this field. The events you will be giving for (Family/ Class/College Reunions, Photo Enhancement, and more) should allow me to express my talent in many ways. Upon accepting this opportunity, I will do my best to support you in the most expedient and cost-effective manner.James 1:21
Forty years experience in art design using graphics and text.
You will receive friendly consultation, and prompt delivery of your custom designed art project, whether it is framed art, a company logo, business cards, custom Tee shirts or other art design projects.
Contact me for all your art designs;
Banners, custom caps/aprons, handbags, and many other personalized designs.
Christian events/family or school reunion events are precious memories.
Upon request, I will cover these events by taking beautiful photographs/videotaping and converting both techniques into a full DVD movie for you to enjoy for years to come.
I'll weave special care into each design ordered.
Free consultation upon request.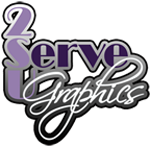 If time permits, please sign my guestbook. Thank you.
The progress of an artist is a continual self-sacrifice, a continual extinction of personality.
Art Design Proposal
Logos-all custom designed (Businesses, Clubs, Hotels, Schools, Sororities etc.) Embroidering, magnetic signs, vinyl letters regular or frosted for window displays.
Turn all your VHS movies into DVDs
Decals for Cars/trucks etc.
Print 8" x 10" and 4" x 6" glossy prints on location
Nameplates-engraved
Plaques-Crystal/Acrylic engraved
(Quotes upon request)
Thanks in advance and spread the word.